Fifth Annual Sunshine State Book Festival
Gainesville, Florida
January 26-27, 2024
Bringing Readers and Writers Together
FREE ADMISSION
Come and enjoy a day of browsing—and meet 200 local and regional authors
An opportunity to meet outstanding authors who write in many genres
Authors from around Florida and the nation will gather at the Hilton Conference Center on January 27th, from 10 a.m. to 5 p.m. to sell books and talk about their work
Festivities include guest speakers, giveaways, storytelling, and more
Find festival information here
Be sure to bring the kids for story time—from 12 a.m. to 4 p.m. on Saturday
Supporting Florida Literacy
A celebration of learning and literacy for all ages! Fun and educational!
Hourly drawings to win an autographed book
Informal opening-night reception Friday, January 26 from 7 to 9 p.m.
Readers, sponsors, and interested members of the public—come mingle with the authors
Scholarships for Essay Contest Winners
Area middle and high school students are invited to participate in our essay contest on the topic "Freedom to Read." Win one of seven scholarships. Click here to learn more. Scholarships will be awarded to winning students at the book festival on January 27.
Festival Schedule
Friday
7:00 – 9:00 p.m Author's Reception
Meet and mingle with fellow authors and interested members of the public.
Saturday
10:00 a.m. – 5:00 p.m. Sunshine State Book Festival Main Event
Opportunity to meet and engage with authors, purchase books, and have them signed.
10:00 a.m. Student Essay Contest Scholarship Awards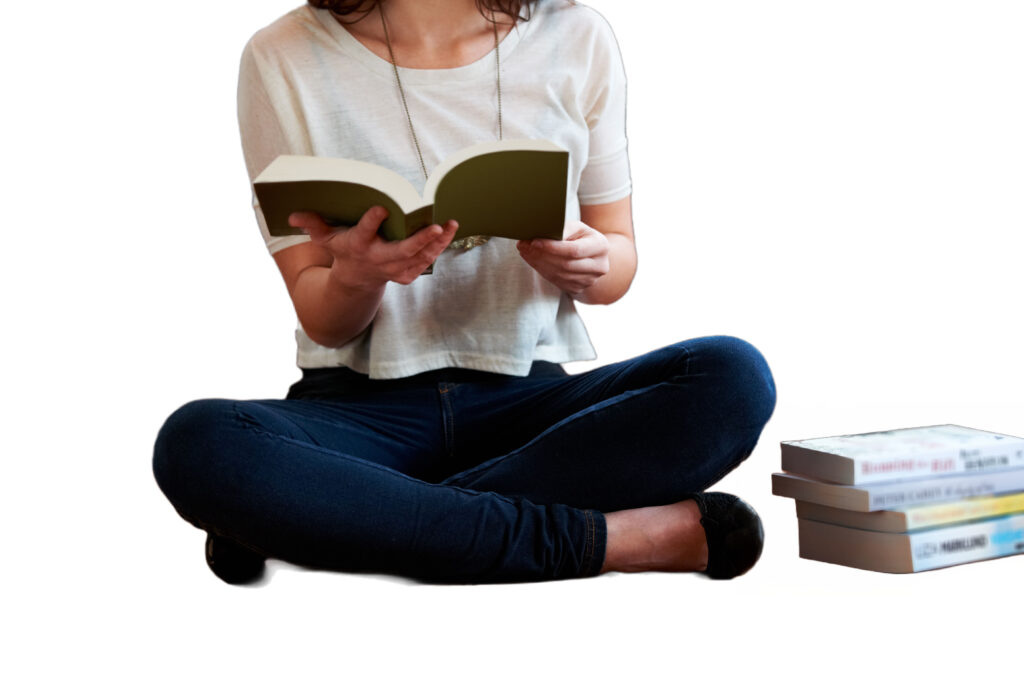 11:00 a.m. Panel Discussion "Freedom to Read"
12:00 – 4:00 p.m. Storytelling by Children's Book Authors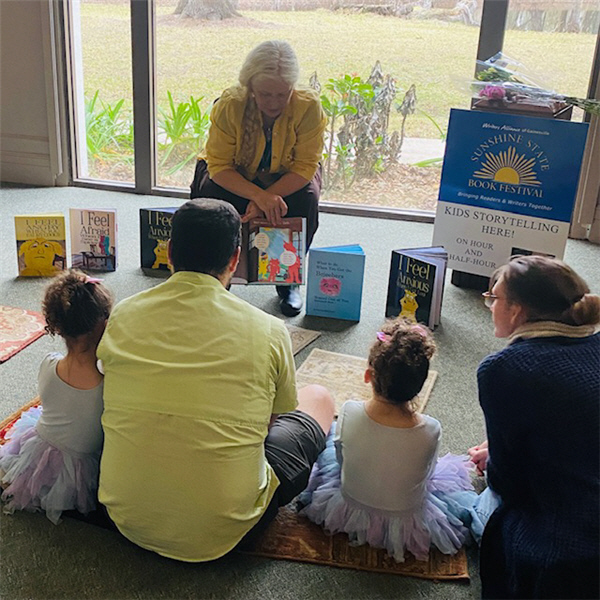 1:00 p.m. Keynote Speaker Jack Davis
Pulitzer Prize-winning author Jack E. Davis is a professor of history at the University of Florida. He holds the Rothman Family Endowed Chair in the Humanities and teaches environmental history and sustainability studies at the University of Florida. He is the author or editor of ten books, including the Pulitzer Prize-winning The Gulf: The Making of an American Sea. His latest book, The Bald Eagle: The Improbable Journey of America's Bird was a New York Times Book Review Editor's Choice.
Other award-winning books include his Race Against Time: Culture and Separation in Natchez Since 1930 which won the Charles S. Sydnor Prize for the best book in southern history, and An Everglades Providence: Marjory Stoneman Douglas and the American Environmental Century, which received a gold medal from the Florida Book Awards.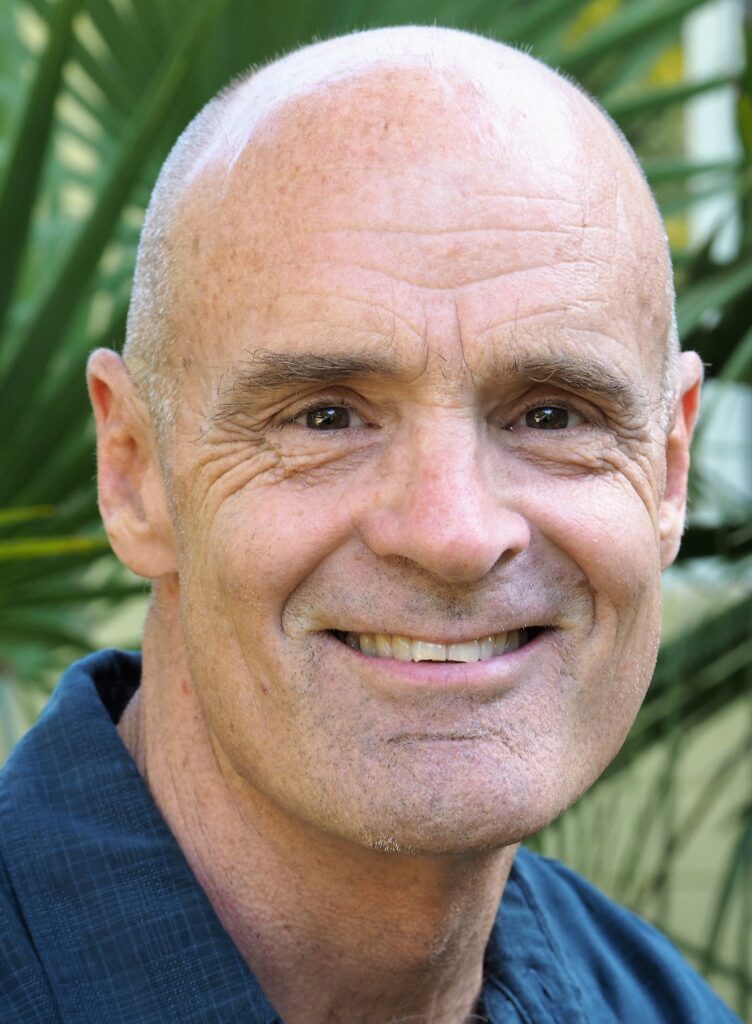 Before joining the UF faculty, he taught at the University of Alabama at Birmingham and Eckerd College, and was a Fulbright scholar at the University of Jordan in Amman. The Sunshine State Book Festival is honored to have him as our 2024 Keynote speaker.
3:00 p.m. Literary Heritage Program "A Conversation with Frederick Douglass and Captain John Brown."
The production, followed by an audience discussion, centers on the friendship between two American abolitionists and their contrasting approach to freeing the enslaved during the 1800s. It is right before Captain John Brown's infamous raid on Harper's Ferry, which Frederick Douglass tries to convince Captain Brown through a series of captivating speeches to reconsider his plan.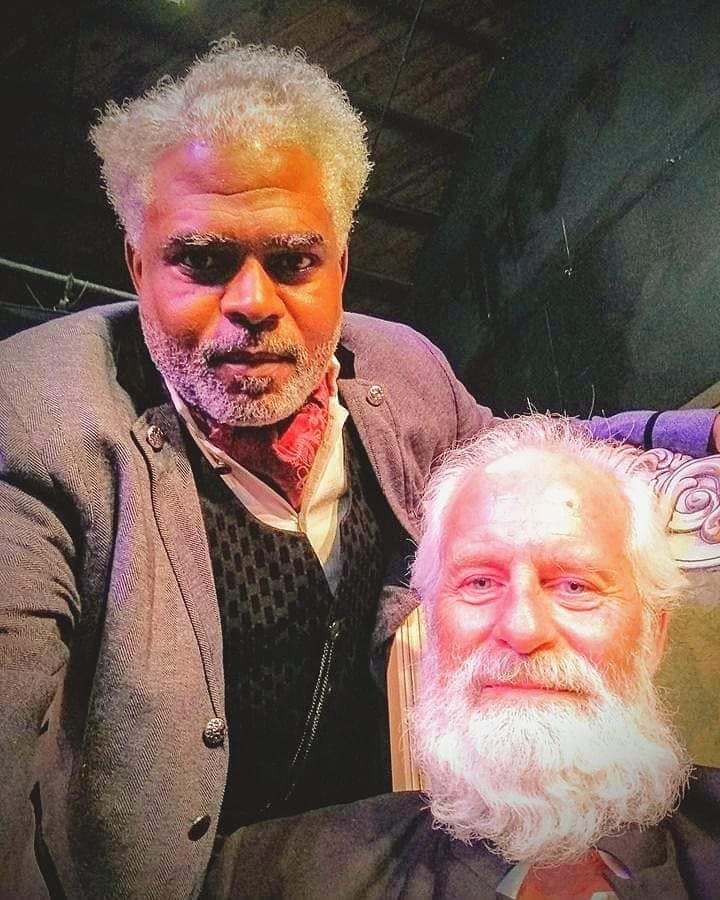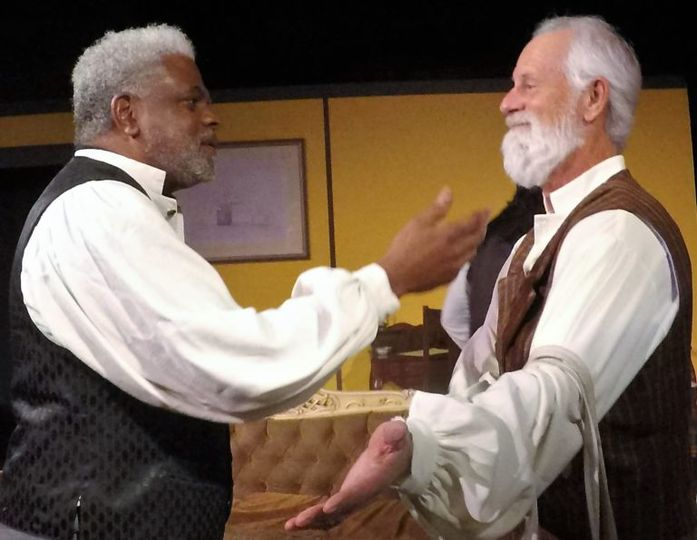 This production has touched audiences across the Southeast and is an excellent program for communities everywhere. It tells the powerful story of two people who were different, yet held a beautiful bond of friendship.

The 40-minute presentation features actor and Alachua County Poet Laureate, E. Stanley Richardson, award-winning actor, director and playwright Timothy "Shamrock" McShane and Television host and author Pamela Marshall-Koons.
Thank You to Our Sponsors
#sunshinestatebookfestival
The Sunshine State Book Festival is funded in part by Visit Gainesville, Alachua County, FL. This program/event is funded in part by a grant from the City of Gainesville, Parks, Recreation and Cultural Affairs Department. Additional funding for this program was provided through a grant from the Florida Humanities with funds from the National Endowment for the Humanities. Any views, findings, conclusions or recommendations expressed in this website do not necessarily represent those of Florida Humanities or the National Endowment for the Humanities.
Florida Department of Agriculture and Consumer Services: DTN: 3642940 License #: CH66096 A COPY OF THE OFFICIAL REGISTRATION AND FINANCIAL INFORMATION MAY BE OBTAINED FROM THE DIVISION OF CONSUMER SERVICES BY CALLING TOLL-FREE WITHIN THE STATE. 1-800-HELP-FLA (435-7352) www.floridaconsumerhelp.com. REGISTRATION DOES NOT IMPLY ENDORSEMENT, APPROVAL, OR RECOMMENDATION BY THE STATE.